the Pyrenees' sandstone below is a TRANSFORMATION BENCH that remind us of the inevitability of change and the constant possibility of transformation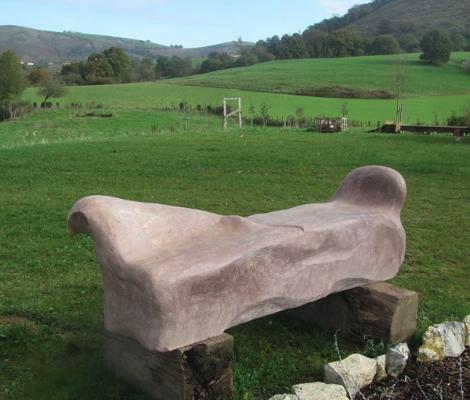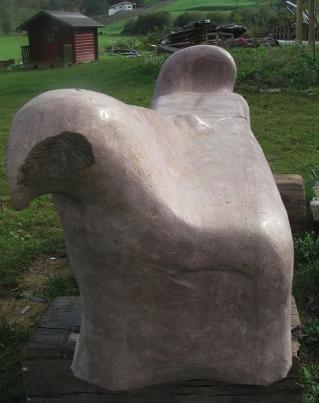 the Rocky Mountain alabaster below is KISSING THE GROUND to show that connection with nature is the first key to awaken the true self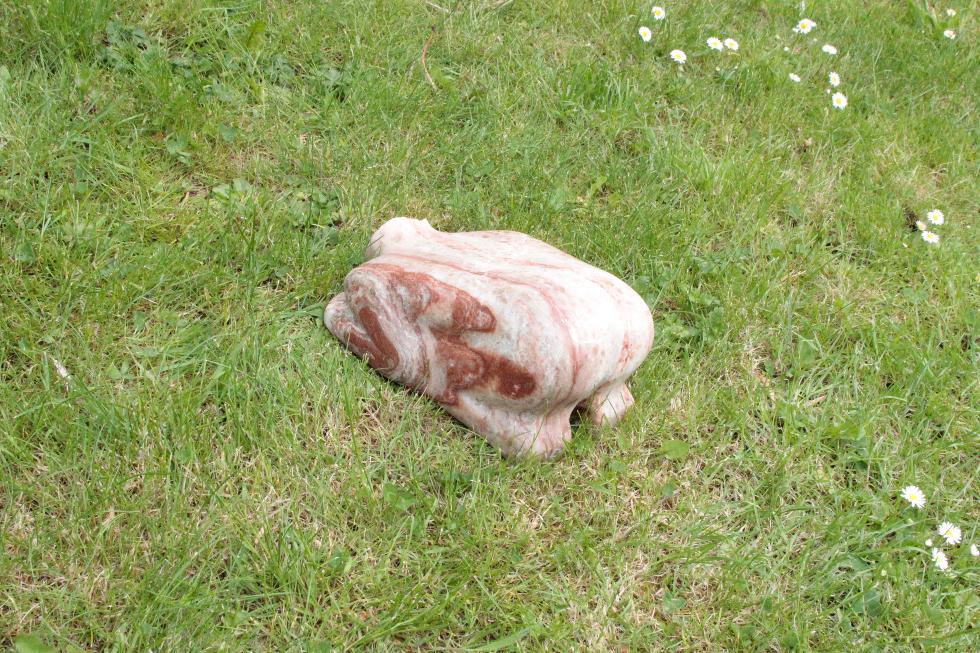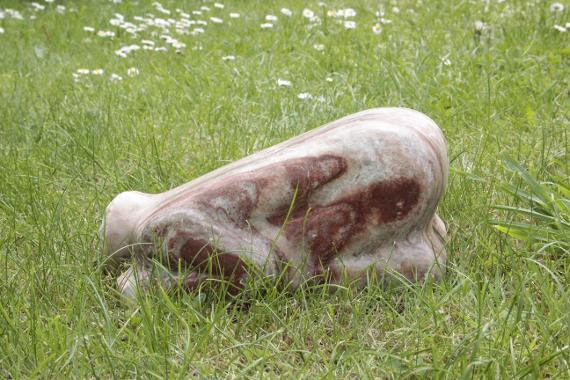 the alabaster below is a DANCING DNA that shows the healing power of dance, able toconnect to the divine and change our being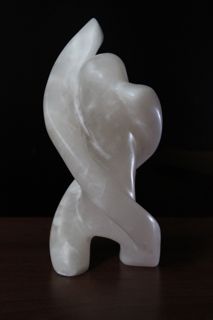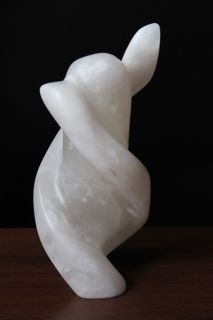 the amber alabaster below is a UNICORN, creature of magic and miracles, that grants wishes and brings luck, much needed in times of change.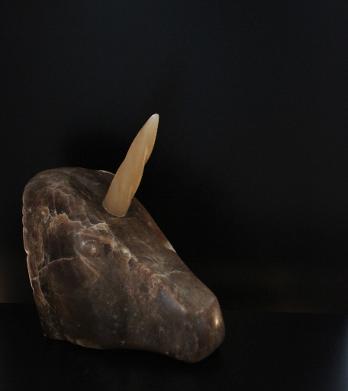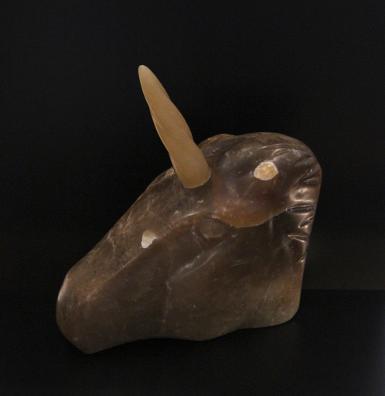 the Biancone of Apricena below is an INCENSE HOLDER to cleanse the space for change to come in a new and more balanced way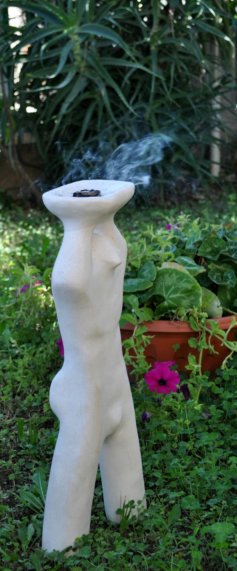 the Indian marble below is SLEEPING WITH THE STARTS. No true change is possible without meditation, and there is no better meditation than meditation with the stars.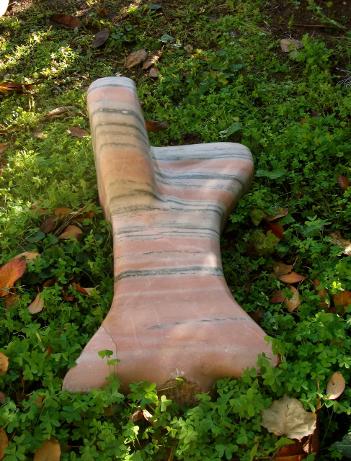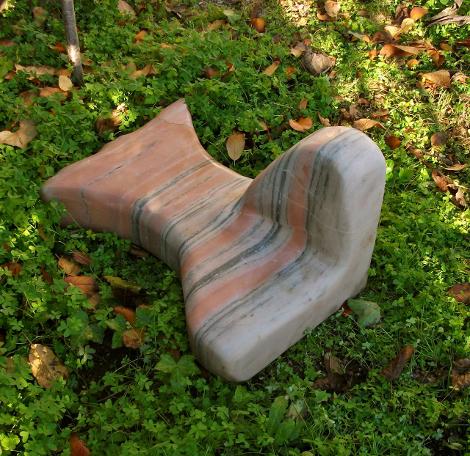 The Portland limestone below changed the life of Pasquale. It's a BABELE TOWER, where all is possible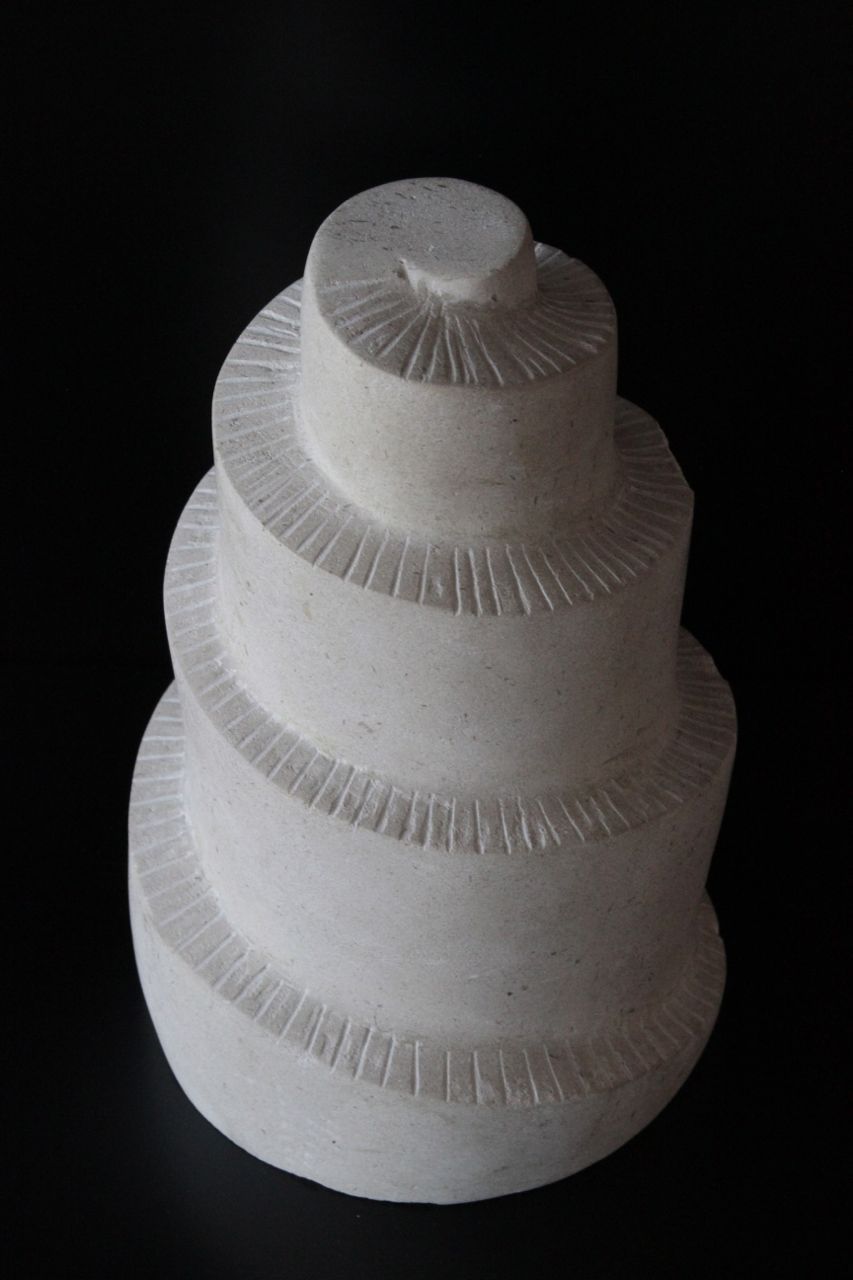 the statue below is in plaster, a cast of Pasquale's hand holding the world. Change for the planet is possible only if we hold it in our hands